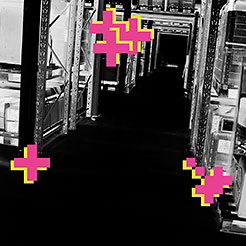 … Yeah, it's really nice of the National Museum of Science and Technology to have a videogame exhibition, but for the umpteenth time – the swedish word for computer games is "datorspel" and not "dataspel". We play games on computers, not data – If you want people to learn something, at least get it right yourselves.
Dataspel är en interaktiv utställning om svensk dataspelskultur och historia från IT-ceum i Linköping. I utställningen kan man testa tv- och dataspel från alla tider och lära känna människorna bakom. Vilka är de som skapat spelen? Hur är spelen uppbyggda? Vem spelar? Kan de vara farliga?
Utställningen öppnar den 19 januari och pågår till och med 19 mars.