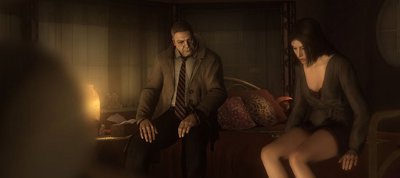 Professor Ian Bogost writes about arguments against historical aberrance and gives a few examples of how different games tackling games from different points of view gives drastically different experiences in the end. I agree with him, of course – it has been occurring slightly less since the growth of the indie scene and the advent of the social gaming platforms, but there has always been developers arguing that something was lacking from the games industry, that something was done the wrong way or that something did not fit and should not have been there in the first place. After a while you sort of realize that as a fundamental concept, even something as (at least formerly) specific as digital games mean very different things to different people and there is little point in preventing games for every audience to be created.
I liked the article due to the research and the examples, but I cannot help to wonder if it was really necessary. Sure, a fear of – let's go with the old fad "trying new things" – certainly exists within the commercial games industry. It is only natural, after all – we are essentially talking about creating something for someone other than the core audience, at the very least this means having to do a more agressive marketing push in order to establish a new market. It is unsafe, and to be frank there needs to be better reasons for it than "just because". And honestly, there are plenty of games that do new and interesting things, in both large and small ways. In the indie scene and academia in particular – in fact, among cheap knockoffs and bizarre nonfunctional ideas, I would say the problem is often the opposite – people do not analyze the fundamental workings of existing games enough.
Still an interesting read, though. And I suppose if it can make even one person think twice before claiming what "games" are or are not, the world is a slightly better place.