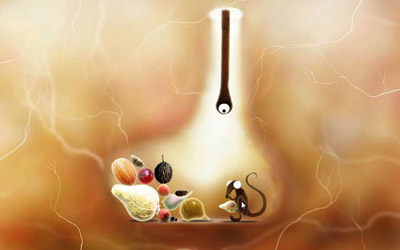 Looking at Amanita Design's earlier works, Botanicula is much more similar to Samorost than Machinarium.  As such, it is a bit hard to know what to think of it. Gameplay-wise it is an exercise in pixelhunting to find illogical solutions to odd problems, but since the problems are so odd and the solutions so unexpected the game has an immense amount of charm.
And Amanita Design certainly knows how to make a charming game, Botanicula is their best work to date in this regard. Even if the gameplay had been awful, playing through the game would still be worth it to see the wordless story unfold. And it is hardly awful, just not interesting enough to be a challenge in its own.
Machinarium had a logically consistent world and while it still had some typical adventure-game-frustration moments, progression usually felt like solving puzzles rather than randomly clicking. It is nice to see that Amanita keeps evolving their storytelling but in terms of gameplay they have shown that they can do better.